How to make home made pancakes from scratch has been a mission of mine for years! I want you to avoid buying overpriced plastic bottles of 150g flour mix which you add water or milk too. So here are my top tips and easy fool proof pancake recipe my mum used to make which require no scales!
First top tip for making the perfect pancakes is don't over mix, just enough to bring it together and remove lumps of flour (avoids the batter going tough).
Allow the batter to rest preferably for at least 20 minutes on the worktop (allows the gluten to relax and makes a lighter dough).
Even heat across the base of the pan – this is why an old fashioned Welsh/Scottish cast iron stone works a treat.  This is the reason first pancake not usually great as the pan is not evenly hot enough yet.
Add a little melted butter to the mix for a richer taste.
Use oil to cook the pancakes as the pan heats up butter on its own is more likely to burn. Cook the pancakes on a medium heat.
The easiest home made pancake recipe which involves no scales is:
1 mug of plain flour (or gluten free flour)
1 mug of milk (dairy, plant based or powdered milk (1 tbsp per 100ml water)
1 egg (or 4 tbsp aquafaba – chickpea water)
Add a splash of water if want to make thinner pancakes
Want to make American style pancakes?
Reduce the amount of milk by half
Add a 1 tsp of baking powder (or use self raising flour)
Add 1 tsp of lemon juice to replicate buttermilk (optional)
Add 1 tsp of sugar
Toppings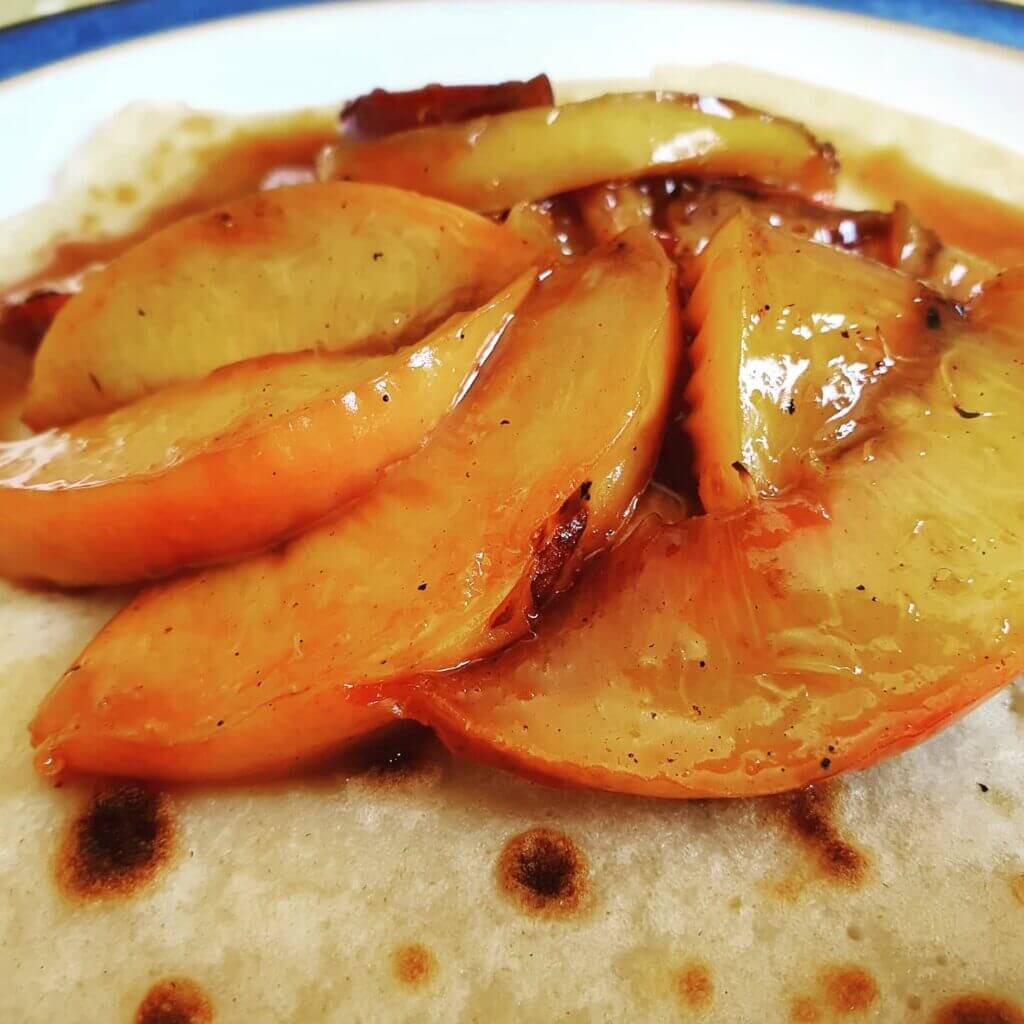 Lemon and sugar, maple syrup, sliced cooked fruit, chocolate spread
Why not go savoury? Spinach and soft cheese, ham and cheese sauce or try leftover bolognaise mix, a great way to use up leftovers.
How many pancakes can you flip in one go? Record it and post on the Facebook page!
Did you know Get Cooking! can provide pancake making workshops via Zoom to connect friends, family and work colleagues. Have fun in your kitchen under expert guidance!