Want to reduce food waste? Here are my top 21 easy top tips!
1   Meal plan! Check what you have in the cupboard before you go shopping – avoid overbuying certain items to reduce food waste.  Rotate cans in your cupboards and write in marker pen on the top bb4 dates so they are easy to see.
2 Use your leftovers – make the most of your ingredients and add them to other dishes or have them the next day for lunch.  Leftovers can always be frozen – just remember to label!
3   Take a picture of the insides of cupboards and fridge – check it when at the supermarket to see if already there.  You could make an inventory with bb4 dates if you have time.  This works well for freezer food as it easy to forget what is in there.
4   Make a habit of emptying your fridge veg drawers each week – make the most of anything about to go off.  We make Sad Soup and chop any random vegetables looking a bit limp into a pan with a tin of tomatoes, onion and nice herb or spice.  Chopped up veg with noodles and a stock cube is a quick easy tea to use up spring onions and other vegetables.  Frittatas are also another way to use up bits and pieces in your fridge
5 Keep a good store cupboard of basic ingredients – this enables you to create meals in minutes.  Soy sauce, honey and bottled lime juice makes an easy marinade or light sauce for a stir fry.
6 Buy only what you need – make a list or weekly menu.  Two smaller trips to the supermarket may avoid spoiled food.  Or visit your local Zero store and buy just what you need.
7  Don't go shopping when you are hungry – you will deviate to sugary and snack items and a tendency to overbuy things you want rather than what you need.
8 Ensure your fridge is at the right temperature – less than 5°C to ensure food does not go off quickly. Also don't over fill it otherwise the cold air can not circulate.
9 Freeze food still in date to avoid throwing away – most foods can be frozen, sometimes it is worth chopping items up so they are easier to defrost. Milk can be frozen in ice cubes trays and dropped into hot tea. Milk can also be made into white sauce, frozen and used in lasagne or macaroni cheese.
10 Use common sense on best before labels – use your senses, eyes and nose detect the most obvious issues! A limp vegetable can easily be disguised in a dish.
11 Batch cook, label and freeze – make the most of your time, energy of you and your appliances.
12 Roast medley of vegetables in a large dish – great if you are not sure what to do with random vegetables in seasonal vegetable bags. Add a little oil and herbs of choice. – these can then be made into soup, use cold in salads, stirred through pasta, rice or cous cous.
13 Make a pizza base – traditional or cheat with a puff pastry sheet and chop up vegetables onto a tomato base and grate cheese on top.
14 Increase life of vegetables through correct storage – bread, onions, potatoes, cucumbers best in a dark place rather than a fridge. Anything with a stem/stalk can be popped in a jug of water such as celery, asparagus, broccoli and brussel sprouts.
15 Organise your freezer – a draw for leftovers such as roast meats, soups, gravy and sauces is handy when you want a quick easy tea.
16 Label your food! – surprising how quickly you forget it has been sitting in the freezer and you forget what it is that has been frozen. Mash and white sauce looks very similar.
17 Revive your vegetables in a bowl of cold water – limpcarrots, celery, spinach and salad all improve through this method.
18 Use a food waste app like Olio – pass on food that someone else may want.
19 Make the most of your herbs – store in an envelope in the freezer. The paper absorbs the moisture in the herbs. Pot plant on the windowsill died? Well not really, it's dried. Take off the leaves and pop in a jar and use as dried herb.
20 Herbs in your garden? – cut them back and dry them upside down. Shake the branches on a tray and place in jam jars. Can be used in food or as a herbal tea.
21 Use your loaf! – bread is one of the most common thrown away food waste and there is so much you can do with it!
You can revive it by placing in foil with a splash of water and reheat in the oven.
You can cube it or blitz it and bake in the oven for 20 minutes at 150°C to create croutons or dry bread crumbs. Below are some bread dumplings made with a splash of milk.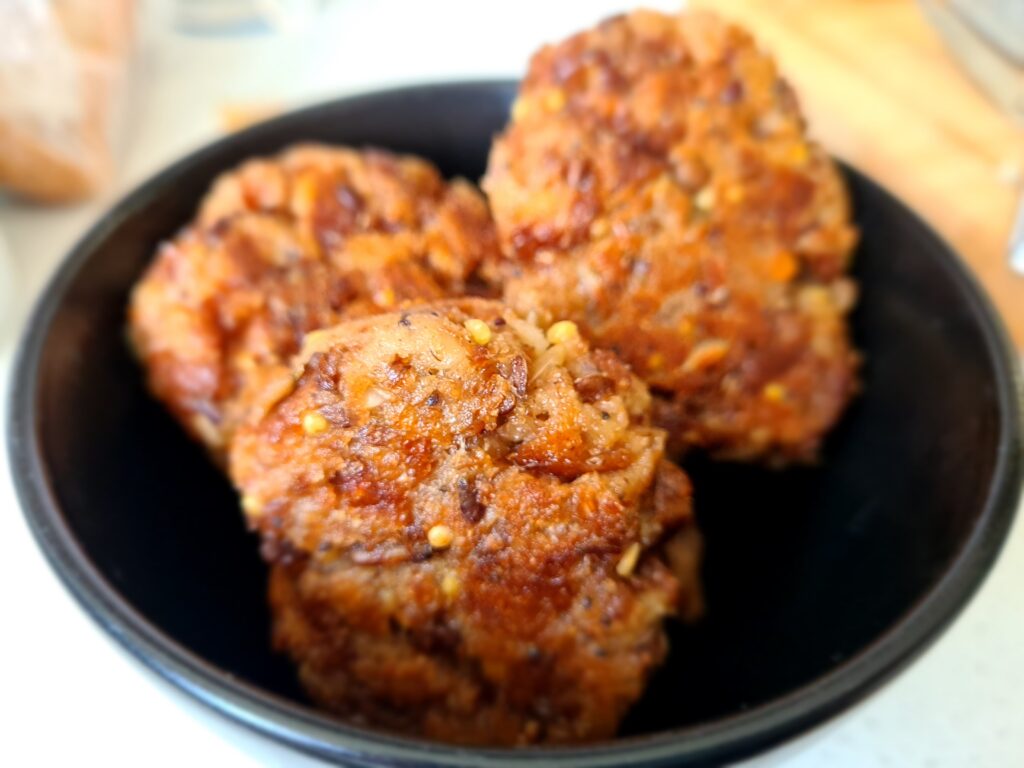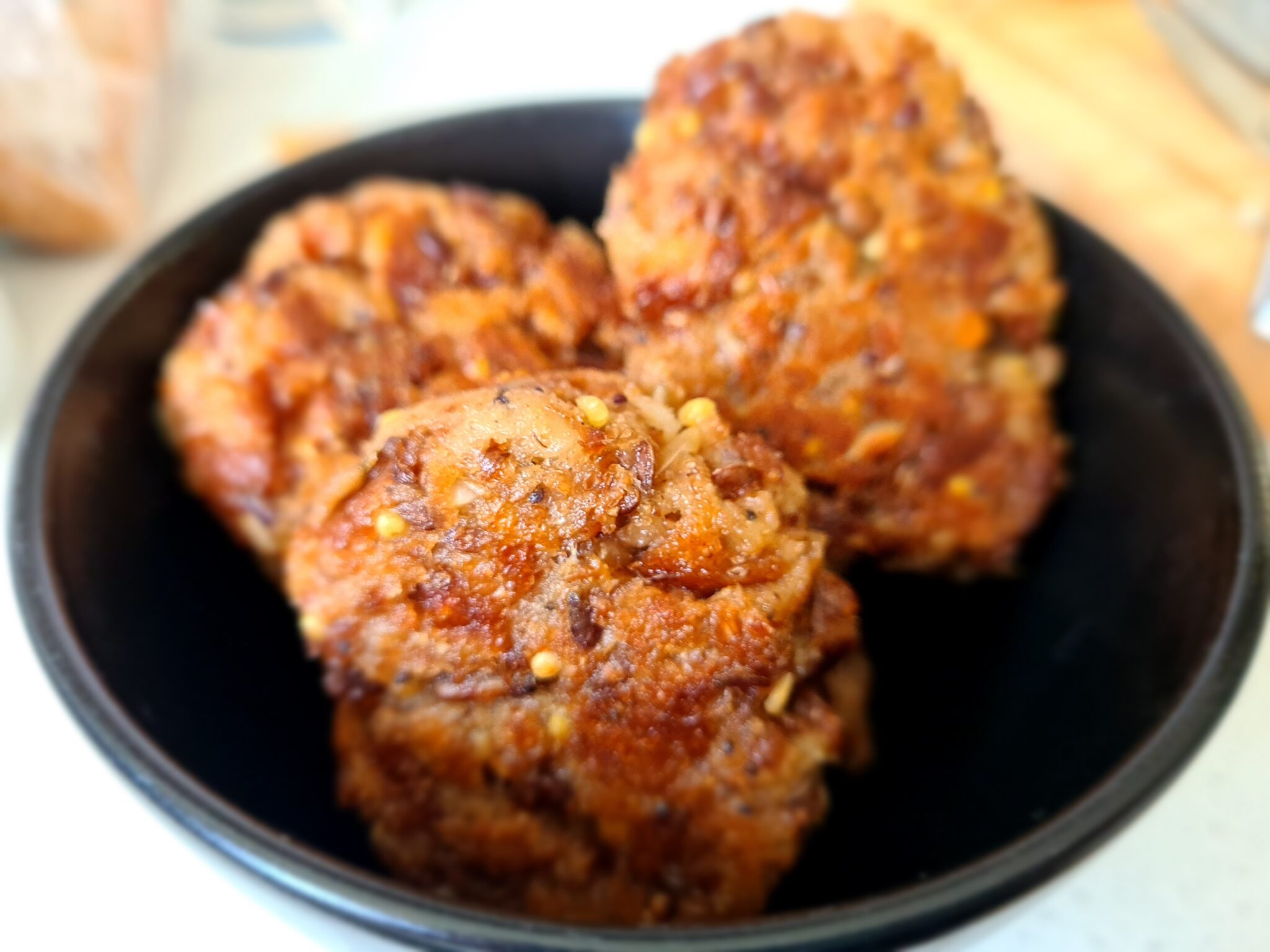 Watch more tops tips on reducing food waste here!
I hope you have found some of these reducing food waste tips useful. During my cooking lessons I am always giving practical advice on how to make your food go further and how to store your vegetables and other ingredients more effectively.
Want to learn more? Book a private lesson to help you reduce food waste and learn how to make the most of your leftovers.