Corporate Cooking Workshops – more fun than working for a living!
Cooking together brings people together local and global – and cooking with our colleagues is a great way to strengthen our working relationships. Now that remote working is here to stay, it's more important than ever to build time into our working day for more informal, fun activities.
Zoom cookery workshops – virtual team building activities
These are virtual live cook alongs. They are proving incredibly popular and effective for catching up with colleagues socially across the country and beyond.
Cook alongs can be pitched at any level and are very inclusive. Sessions can be tailored from 30 minutes to 2 hours. A fun interactive activity which can be built into health and wellbeing programmes.
Get in touch for up to date menu options, pricing and availability.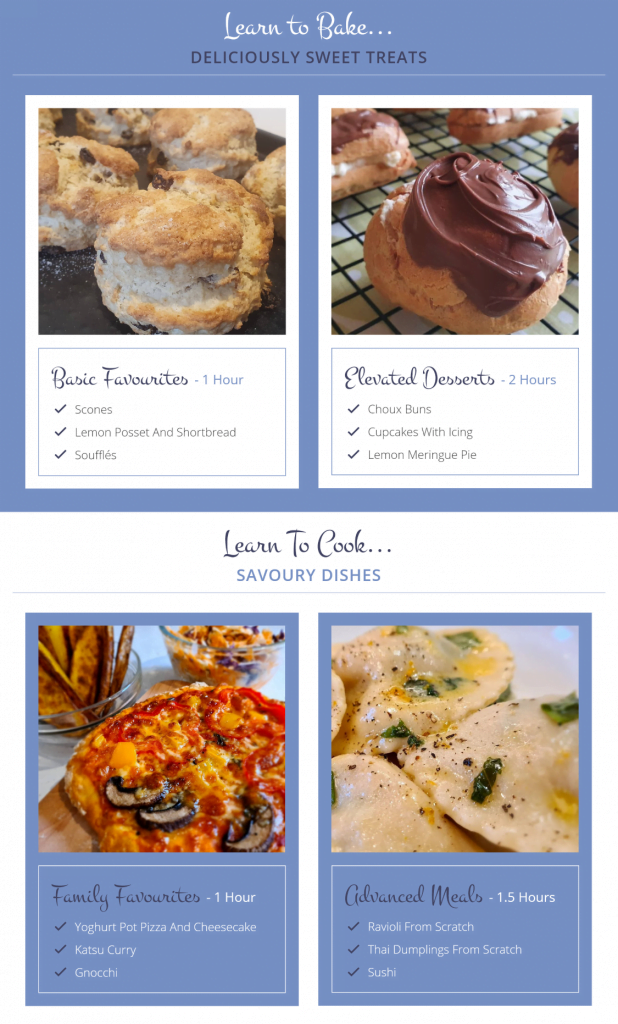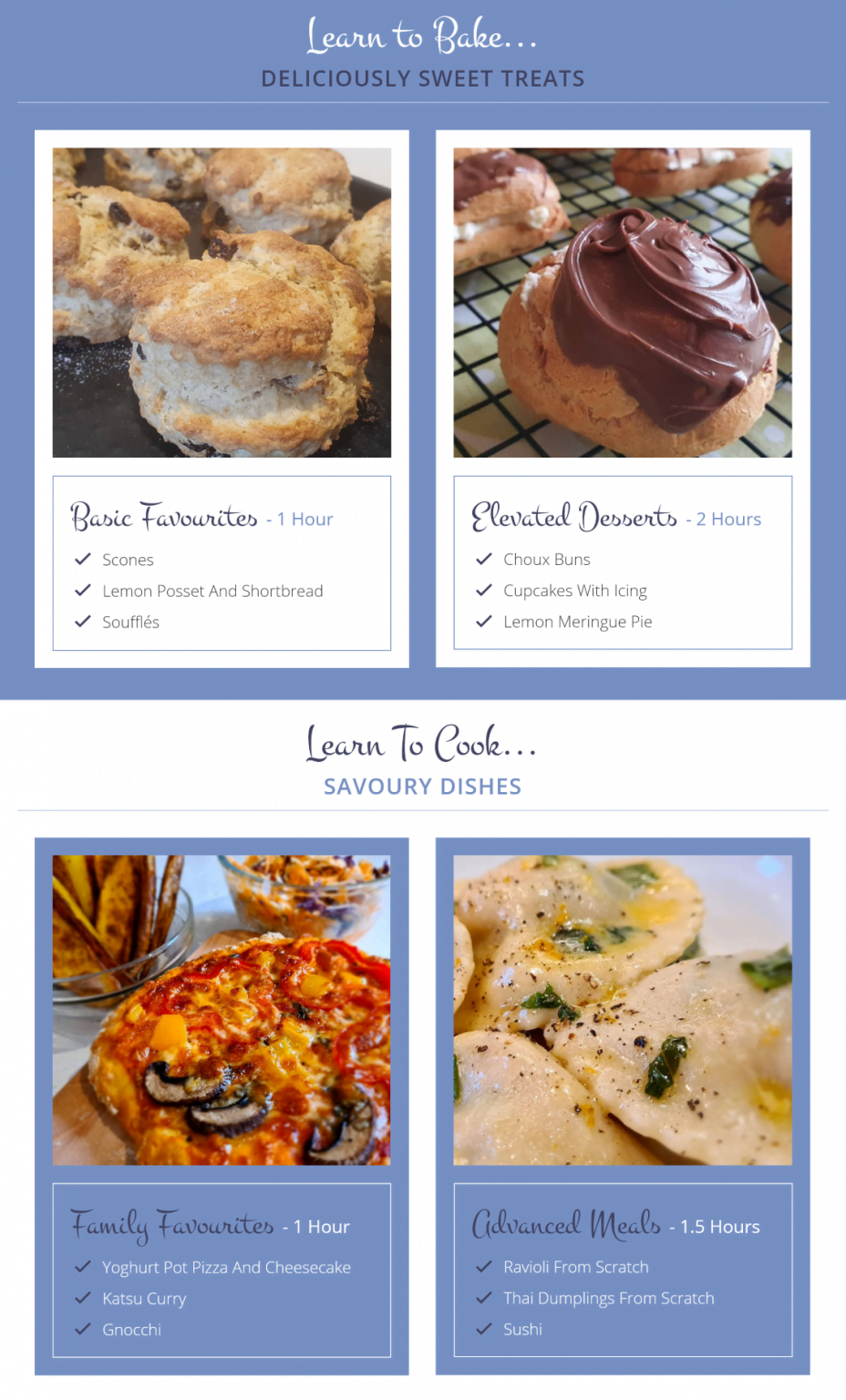 Ingredients are not provided for Zooms. Why?
The focus is on creating tasty food from typical store cupboard ingredients to encourage participants to discover imaginative ways to use them alongside fresh easily accessible vegetables.
It also enables prices to be much more affordable and environmentally sustainable with no packaging and transport fees. Provide staff with supermarket gift vouchers to cover their costs is an effective way.
A few of the baking Zooms may require additional equipment or a few extra ingredients. Through lockdown many wine bottles have been used as rolling pins and tumblers for cookie cutters!
Book a bitesize cook along – in the boardroom or virtually
Finish your meeting or webinar on a high – Anne Marie offers half hour, one-hour or 90 minute practical cooking workshops.
Also available for engaging talks on reducing food waste in the kitchen and simple ideas to reduce your carbon footprint in the kitchen or how to get started growing your own food in a limited space.
Social cooking workshops in Warwick and Leamington Spa area
Get Cooking! is available on site in your office – no hobs or ovens required!
Practical hands-on activities making delicious bitesize food such as Sushi, summer rolls, vegetable noodle pots, energy bites or cheesecakes. Or maybe learn some new icing skills decorating biscuits and cupcakes. Brilliant ideas for healthy lunches or indulgent treats that are high on flavour.
Corporate workshops available in community venues and local cooking school (up to 18 attendees) to cook and create a bespoke tasty feast then sit down to eat together.
Favourites include Sushi, Indian, Chinese, Thai, Italian, Japanese and Mexican dishes and healthy lunch options to liven up home working!
Great for small team events and away days for employees in Warwickshire.
Christmas corporate cooking workshops – face to face and virtual
Bring a staff bake off to your kitchens! – It's never too early to think about Virtual Christmas Cooking Workshops!
Christmas cooking workshops in Warwickshire provide a sociable fun event for your staff and work colleagues. A range of events from simple decorating ginger biscuits and making stollen to take home and cook!
Get Cooking! has provided fun and interactive cooking classes on Zoom for over 6000 individuals through virtual cooking workshops since March 2020 including well known national and international companies including Amazon, Google, DHL, Deloitte, BBC, Suez, Mattel, British Heart Foundation as well as many small independent businesses with offices around the world.
"Anne Marie and her team organised everything perfectly. We worked in small groups to prepare a variety of different Mexican dishes and all enjoyed eating a great meal together. This is the second time we've had a team lesson with Get Cooking! I would definitely recommend it for a team activity." Comtec Translations