Get Cooking! provides accessible cooking lessons for all ages and abilities. I work with adults with dementia, additional needs, limited mobility, and wheelchairs. I try to accommodate all reasonable requests tailoring cooking lessons and workshops so they are accessible to as many people as possible.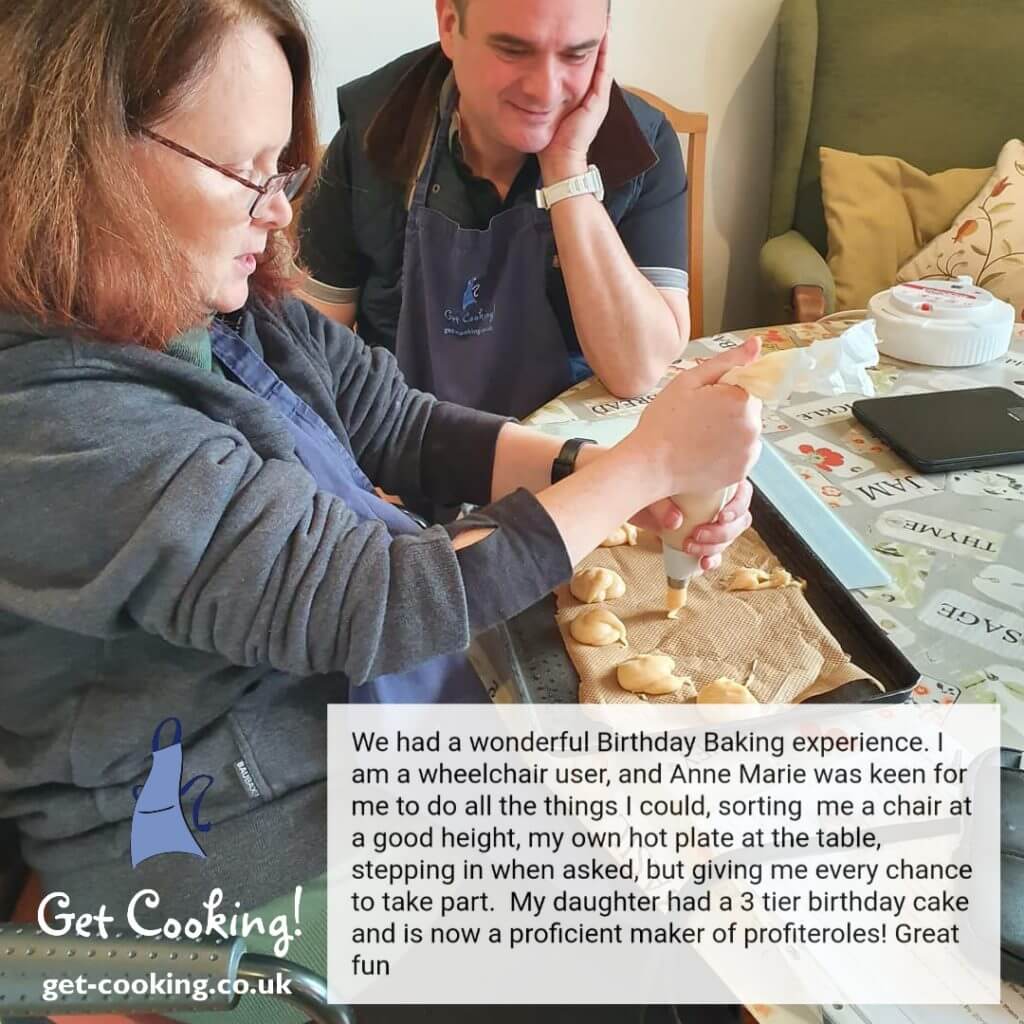 Unfortunately my downstairs toilet is not accessible to wheelchairs. My kitchen is however large enough for a standard sized wheelchair to gain access. An office chair, which is height adjustable with detachable arm rests is available for use. It helps if you require more height. I also have induction stove tops, which can be placed on my kitchen table so you are able to cook on a hob safely. If you require further information on accessible cooking lessons please get in touch.
I currently provide baking workshops at Leycester House Care Home and volunteer at a dementia cafe in Warwick. In the past I have supported Spinal Muscular Atrophy UK with accessible cooking workshops which was great fun!