Virtual Event
Zoom Basic Cooking Course (12 weeks)
1st March @ 5:00 pm
Virtual Event
£120.00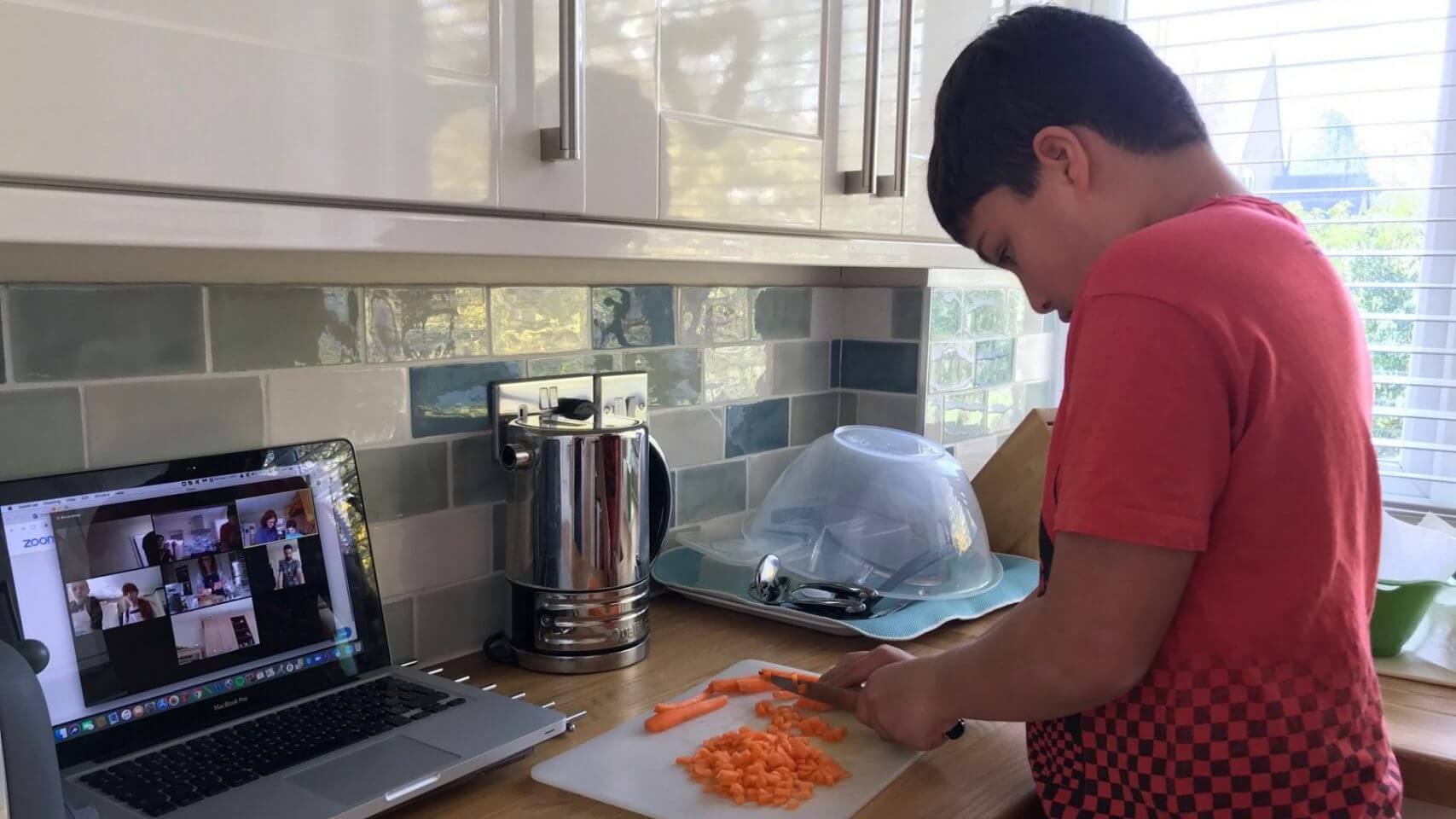 WHO IS THIS ZOOM BASIC COOKING COURSE FOR?
Children aged 11+ to adult.
Children participating in Duke of Edinburgh Scheme.
Older children leaving home.
Families with younger children can join in with help from an adult. Hob, oven and knife work will be undertaken so a grown up in the room is required at all times.
COURSE OBJECTIVES
It's aim is to provide fun practical cooking skills which will enable participants to create a wide range of easy to prepare dishes for themselves, friends and family.
This course is 12 weeks long – up to an hour between 5-6pm on Tuesday's live on Zoom. The cooking lessons will be recorded in case any are missed.
The Zoom link and full recipe will be sent out before hand so you can have your ingredients ready for class.  Weighing and chopping will be done during the class.
Cameras can switched on or off so interaction is entirely up to the individual.  Cameras switched on is preferable to encourage attendees to ask questions and communicate with others.
MORE THAN JUST A RECIPE!
Lots of useful hints and tips.
How to prepare and cook staple ingredients.
Easy ways to repurpose ingredients and leftovers to create new dishes.
How to reduce food waste through correct storage of ingredients.
Knife skills, baking techniques, measuring, use of hob and oven.
Understand flavours and the use of herbs and spices.
OUTCOMES OF BASIC COOKING COURSE
Ultimately to instil a love of cooking and give confidence in the kitchen so simple dishes can be recreated. Enabling experimentation with flavours and ingredients to create dishes without ultimately referring to recipes.
Cooking course dates for 2023  Tuesday's 5-6pm  (Maximum 15 households)
3/1  Carrot and coriander soup
10/1  Bread and butter pudding
17/1  Chinese vegetable spring rolls
24/1  Vegetable sweet and sour stir fry
31/1  Baked vegetable samosas
7/2  Dhal and naan
14/2  Pancakes and fruit filling
28/2  Shortbread biscuits
7/3   Pizza and salad
14/3  Meatballs and pasta
21/3  Okonomiyaki
28/3  Simnel muffins
Any child undertaking Duke of Edinburgh Award I can fill out the online assessor form for an additional £30. Please get in touch to arrange.
For more information please contact Anne Marie
Related Events