Simple Sushi making classes are a sociable way to spend time with friends, family and work colleagues.
Learn to make Sushi at least three different ways! (Vegetable or fish fillings – up to you. Sushi is naturally gluten-free and easily adaptable to be vegan).
Maki
Uramaki
Futomaki
Sushi-making workshops on Zoom for all ages
Sushi-making workshops work well on Zoom (private and public classes available) and are great for connecting people nationwide and beyond! Perfect for corporate team-building events.
Simple Sushi making classes at Get Cooking! in Warwick, Warwickshire
Get Cooking! Provides private and public Sushi workshops for up to 5 people in her home. This makes a great activity for the whole family or friends.
Also available face to face in your home or venue of choice in Leamington Spa, Warwick and surrounding areas. Great cooking activity for all ages and makes an interesting and fun way to spend a few hours together. Ideal for a fun birthday activity or hen do.
Sushi workshops in the workplace – Warwickshire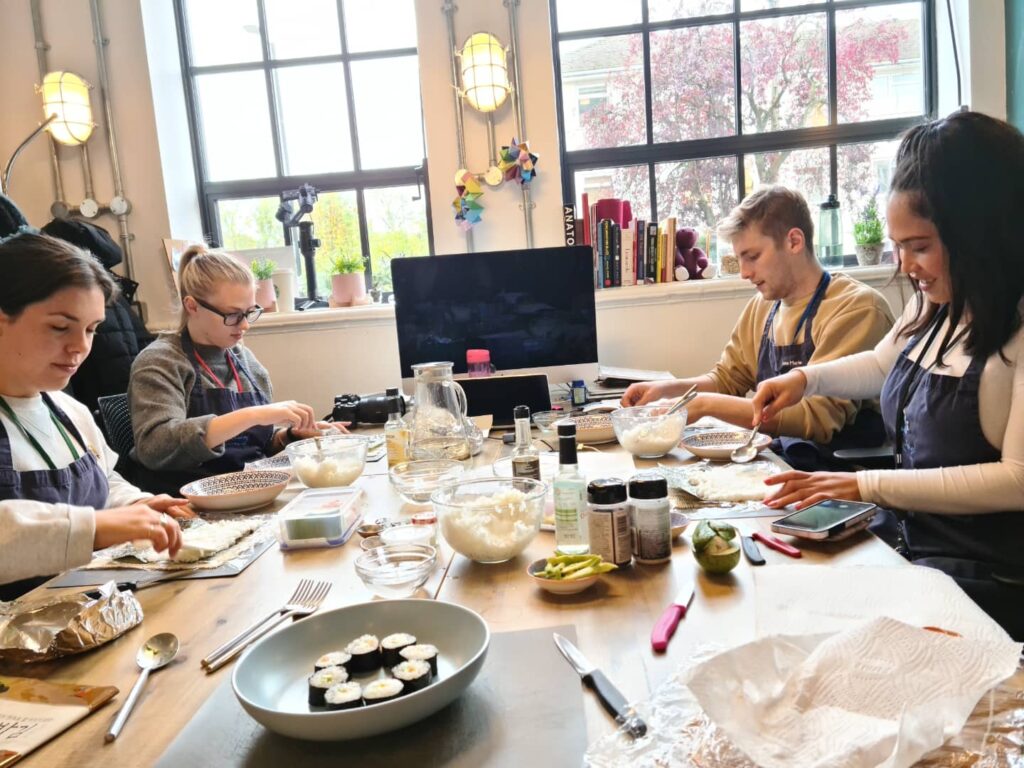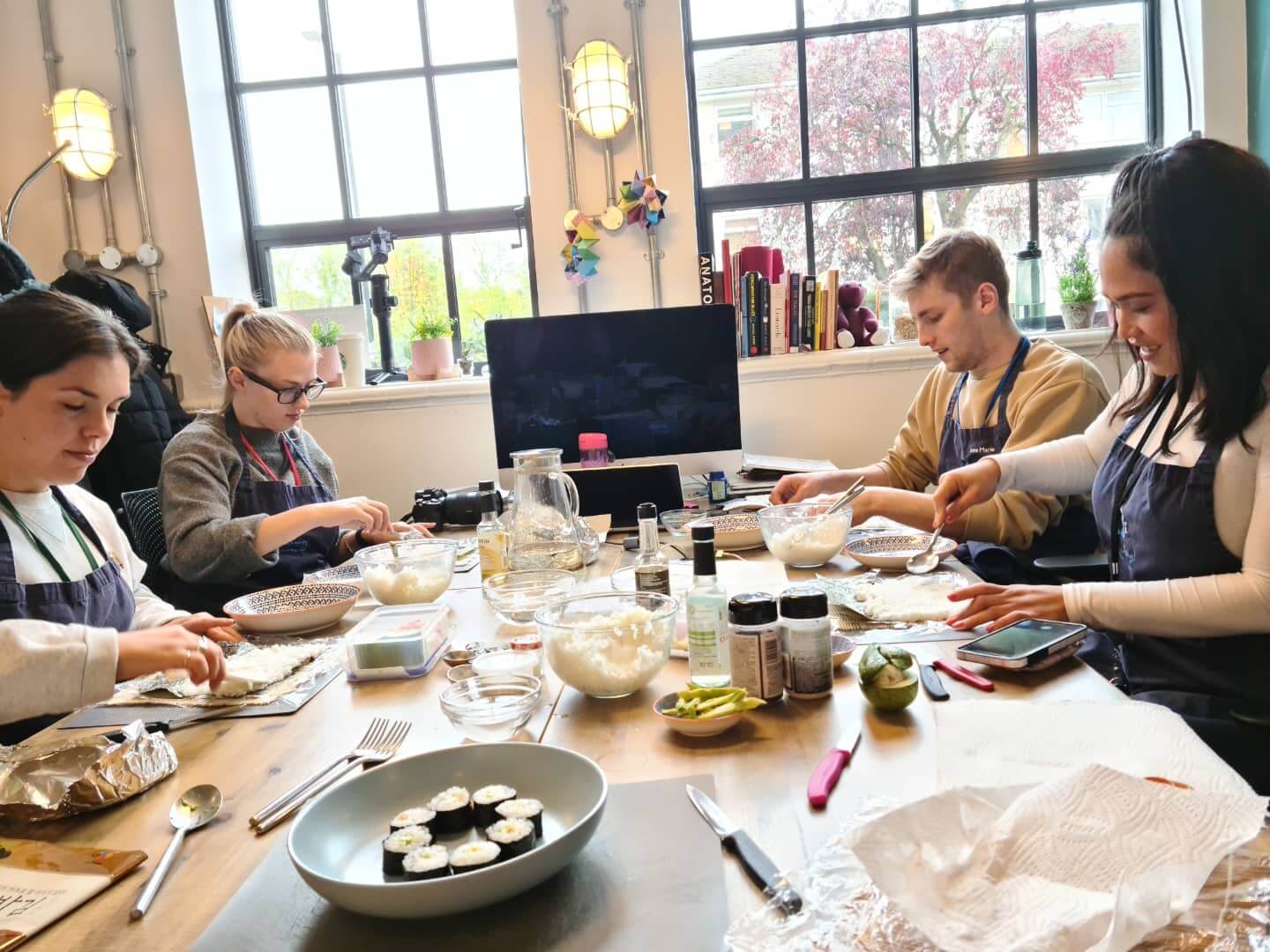 Anne Marie can also deliver Sushi workshops in your place of work for up to 12 people or, if you prefer, in a community venue. All equipment and ingredients are provided, making a great midday or after-work activity. Make it, share it, eat it!
The rice can be cooked, and the vegetables precut beforehand to allow more rolling time and reduce the need for cooking equipment on-site.
For more details contact Anne Marie with your requirements.