Healthy Thai Cooking Lesson in Warwick
26th January 2024 @ 6:30 pm

-

8:30 pm

£55.00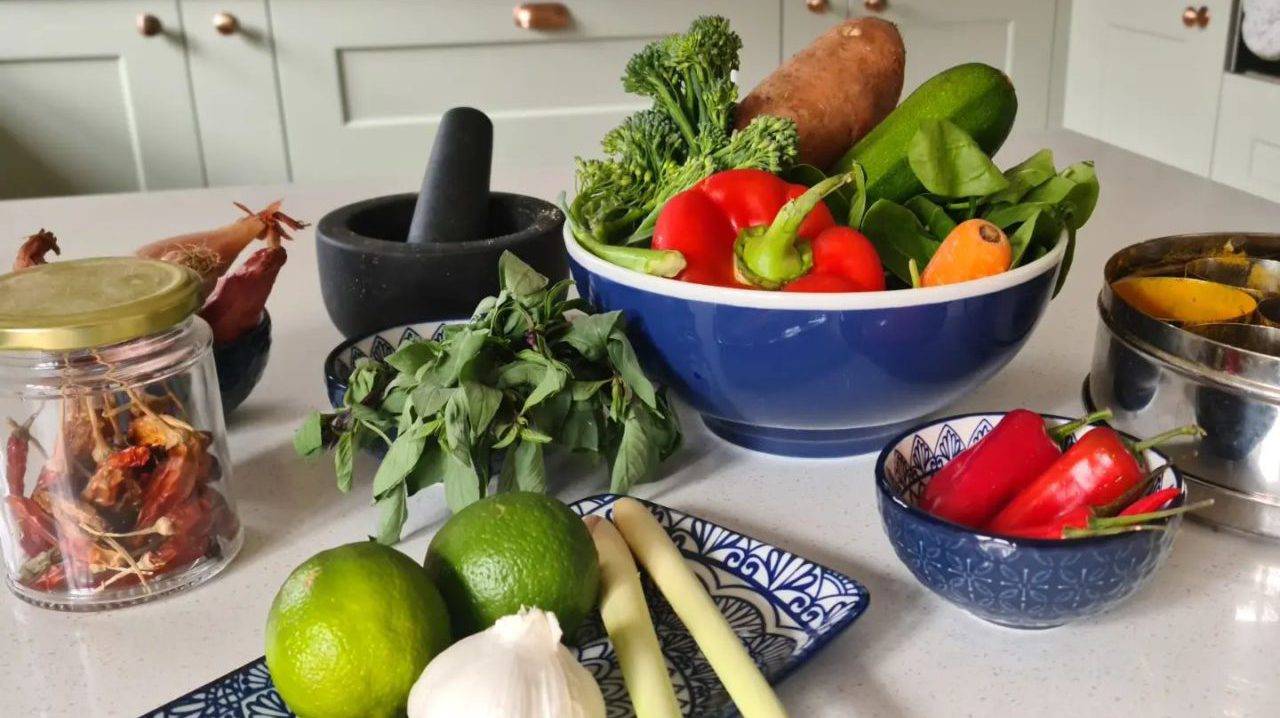 Thai cooking lesson  – discover the vibrant world of Thai cuisine! Immerse yourself in the tantalizing flavours and aromatic spices of Thailand.
In our cooking class, you'll discover the art of crafting exquisite dishes that balance the four fundamental flavours of Thai cuisine: sweet, salty, sour, and spicy. Anne Marie will guide you through the intricacies of preparing authentic Thai dishes.
You will have the opportunity to work with an array of fresh and exotic ingredients, from fragrant lemongrass and kaffir lime leaves to vibrant Thai chillies and aromatic herbs. Learn to master the delicate art of balancing flavours while creating several iconic Thai dishes.
Our Thai cooking class is designed for all skill levels, whether you're a seasoned home cook or a beginner eager to explore the world of Thai food. The class fosters a hands-on, interactive experience, ensuring you not only savour the delicious results but also gain the confidence to recreate these culinary delights in your own kitchen.
It is perfect for anyone looking for ways to increase their vegetable intake in a creative way.
This Thai cooking lesson in Warwick starts with creating a tasty, healthy Thai Green Paste.
This paste will be used to make :
Thai Green Vegetable Curry
Fishcakes (or vegetable cakes) with a Homemade Sweet Chilli Sauce
Thai Vegetable Rice Noodle Soup
*All dishes can be made vegan and gluten-free.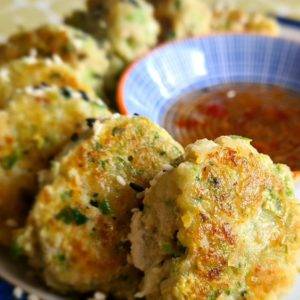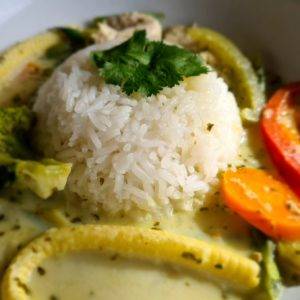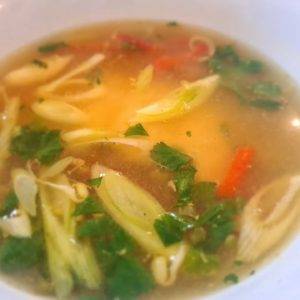 Once all these dishes are made, sit down, relax and enjoy eating your homemade dishes in Anne Marie's kitchen… or bring a few containers to take away any food not eaten during the session.
This cooking workshop can also be booked as a private cooking lesson for up to 6 people and can be made vegan and gluten-free (£95 for 1 person, £145 for 2 people, £195 for 3 people, £220 for 4 people) Warwickshire, West Midlands.
Contact Anne Marie for more details.
Related Events