What can I make with courgettes is one of the most common questions I get every year!
If you are lucky enough to be gifted courgettes from someone's allotment or garden you will find they taste sweeter than those that have been sat in the supermarket for days.
If you get given a monster courgette they are best halved, the middles scooped out and filled with a tasty bolognese or chilli mix then baked in the oven for 40 minutes at 180C.  Add cheese topping if you wish.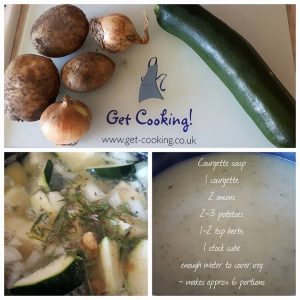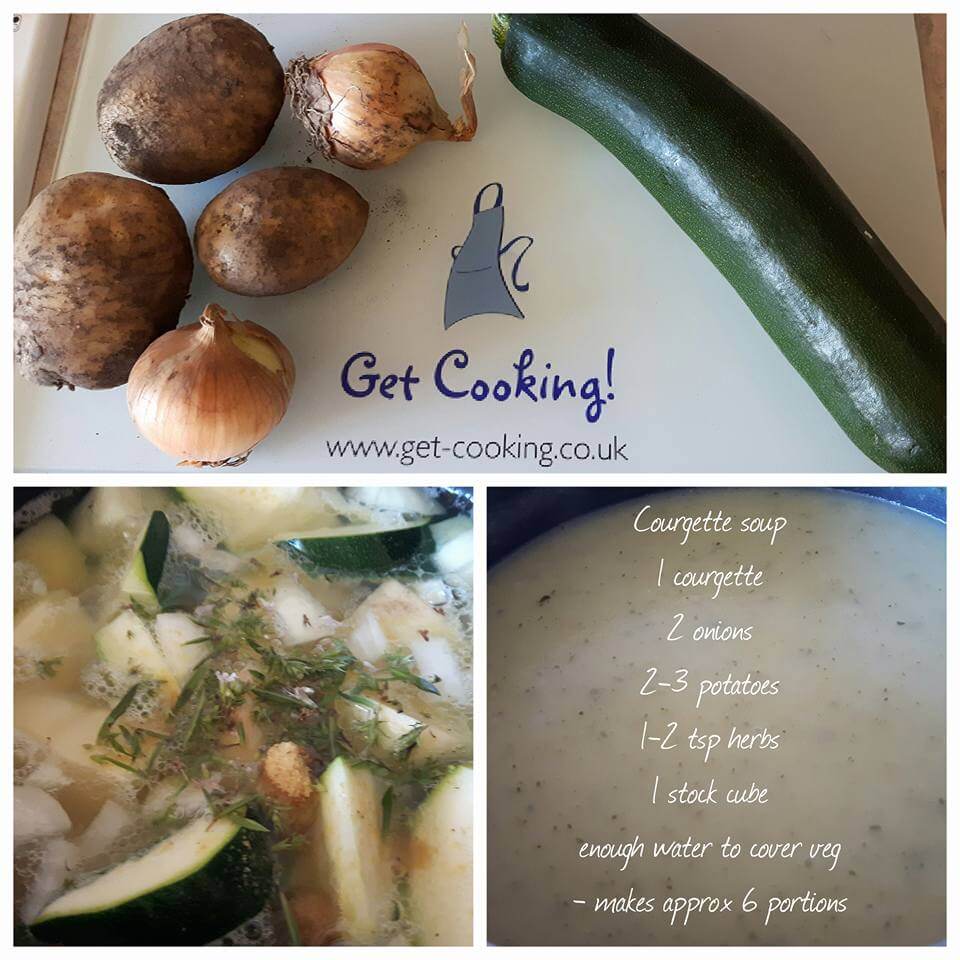 Other things you can make with courgettes:
Use a peeler to make ribbons and replace lasagne sheets to make gluten-free lasagne.
Use a peeler to make ribbons with the courgette and a carrot to make a tasty side dish.  Add a little salt, lemon zest and coriander to bring out the flavours.
Grate courgette or use a julienne gadget and add to coleslaw or salad.
Fry off courgette and onion in a frying pan, add a little cream and lemon zest before throwing in cooked pasta. Top with pepper and lemon zest.  Basil works well in this dish too.
Courgette is a great replacement for carrots in cakes and muffins.
Grated courgette and potato make tasty fritters.
Fry an onion, then add courgette followed by a tin of tomatoes. Go herby with thyme or spicy with garam masala. Great with rice or pasta dish.
Courgettes cut into batons are a great addition to a stir fry.
Courgette is great for taking on flavour and can really bulk a soup out. I often add it to leek and potato with thyme or tarragon.
Roasted is another option along with other vegetables, a dash of oil, garlic and your favourite herbs or spices.
Teaching cooking lessons is great at this time of year. I am able to incorporate vegetables, fruit and herbs grown organically in my garden and at the allotment.
Discovery classes where we use what we have to create simple recipes easy to recreate at home.
To find out more get in touch, be inspired to cook more from scratch at home or check out cooking workshops coming up in Warwickshire.