I demonstrated spinach and carrot pancakes with cucumber at Pub in the Park – Leamington Spa 2023. A family-friendly recipe which is adaptable to the seasons as well dietary requirements!
Perfect for breakfast, lunch or as part of a buffet tea. They can be eaten hot or cold, perfect for packed lunches and picnics.
I demonstrated how children could help you create them with simple instructions and without using scales.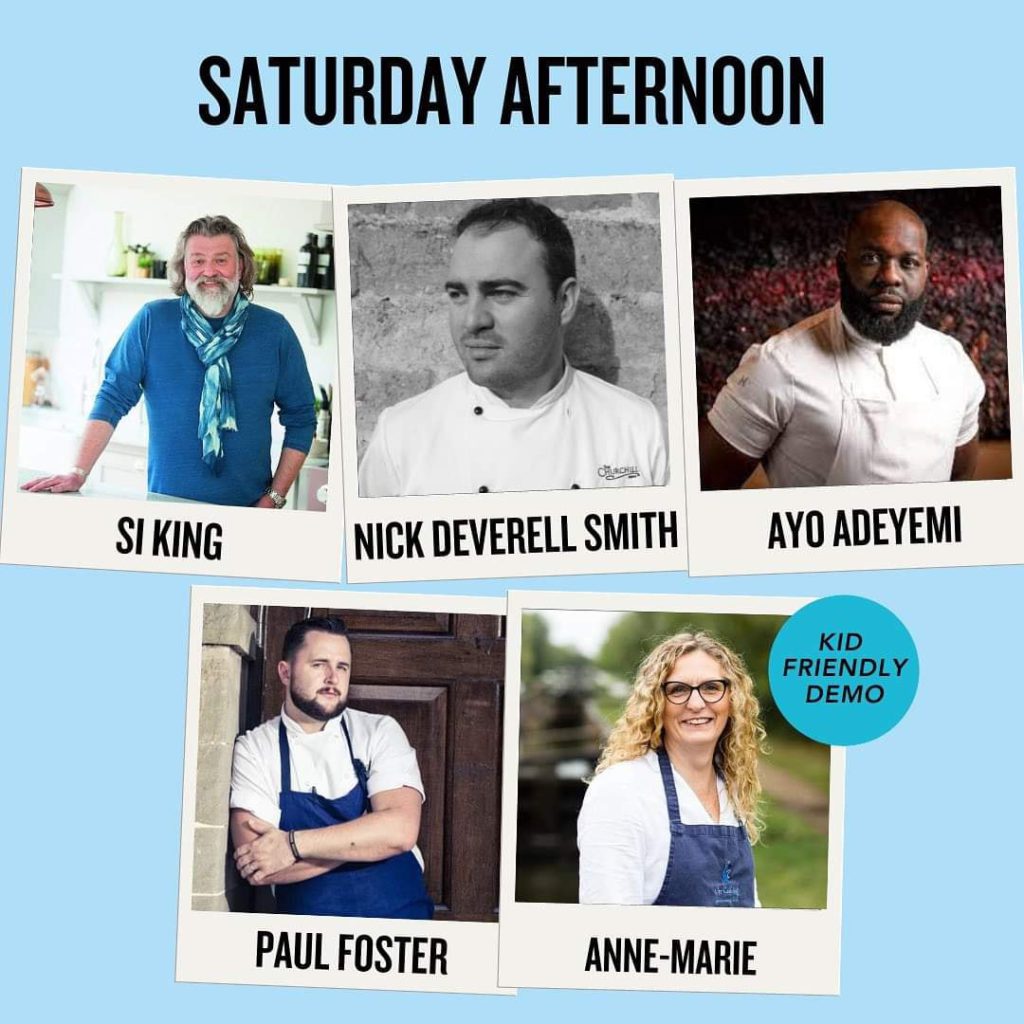 Cooking demonstration: Pub in the Park – spinach and carrot pancakes
1 onion (chopped)
1 carrot (gratedTwo
Two handfuls of spinach
3/4 mug of gram flour
1/4 mug semolina (optional you can use a full mug of gram flour)
1 tsp baking powder (optional)
1 tsp fennel seeds (or cumin)
2 tsp coriander seeds (ground)
1 mug of water
1 tsp chilli flakes (optional)
Method
Place the prepared vegetables in a large bowl.
Add the gram flour, semolina and baking powder to the bowl and mix well.
Add the water and stir until a smooth batter.
Leave to stand for 5 minutes.
Make a simple raita with yoghurt, chopped cucumber, lime and a pinch of salt and sugar.
Heat a frying pan with a little oil and ladle the vegetable batter mix into the pan.
Leave to cook and turn when the base is golden. Each pancake will take a couple of minutes to cook on each side.
TOP TIPS
This recipe works with other vegetables that may be languishing in your fridge.
Add as much or as little fla ur as you like. Experiment with herbs and spices, fresh or dried.
Cut the pancakes into triangles or strips.
Serve with plain yoghurt dip, or add a little mango chutney.
Do you have older children interested in learning to cook?
You may find Zoom cooking cl ses of benefit. Take a look here.
Each week your child will cook a meal for four and learn many skills over the 12-week course.
For more information on providing basic food demonstrations to inspire all ages to get cooking get in touch.