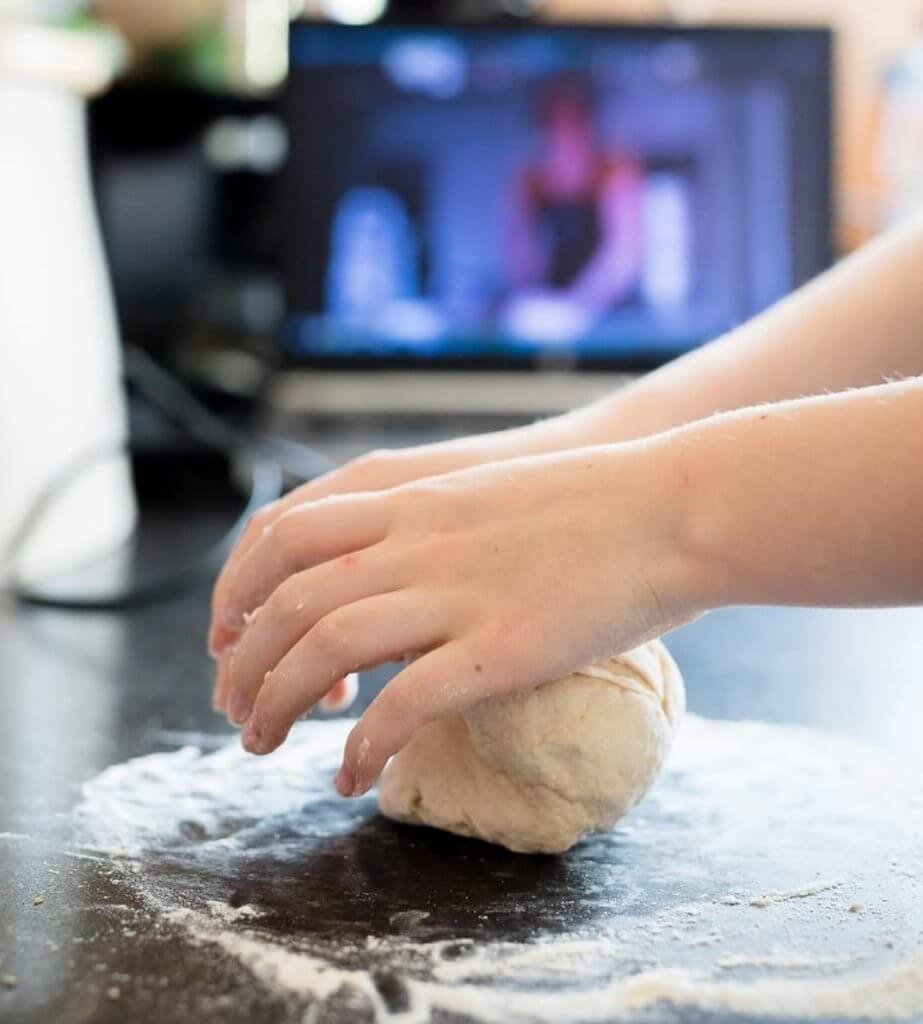 LEARN T0 COOK ONLINE VIA ZOOM – LIVE
Live group online cooking lessons will take place on Monday evenings at 5pm and replace the regular classes at St Chad's in Bishop's Tachbrook during lockdown.
Online lessons are interactive, with plenty of time for discussion. Recipes and registration links to Zoom are sent beforehand so you are ready to start cooking at the start of the lesson.
Servings can be made for 2 or 4 people so you can share with your partner or family straight after the lesson or you can pop your creations in the fridge or freezer for another time.
Classes last up to an hour depending what we are making. I will take you through the recipe a step at a time, while giving you hints and tips along the way. Online classes are kept to a maximum of 8 people. This ensures everyone feels comfortable and can interact with each other too.
The cost is £10 per session for individual classes. Take a look at ZOOM COOKING LESSONS AND DATES
To book and register for these live interactive cooking lessons get in touch with Anne Marie. Recipes and equipment list will be sent out after registration.
These lessons can also be arranged privately, also with a group of friends, family or work colleagues at a different time.
See what clients have been saying over on TripAdvisor