Over the last few weeks the online daytime free basic cooking sessions have proved very popular with individuals in isolation and families alike. Get Cooking! provides a unique experience where you can join in with other people cooking while at home.
The lessons are at 12pm on a Monday and Friday and last anything between 30 and 45 minutes. It depends what we are cooking and discussion arising from the session.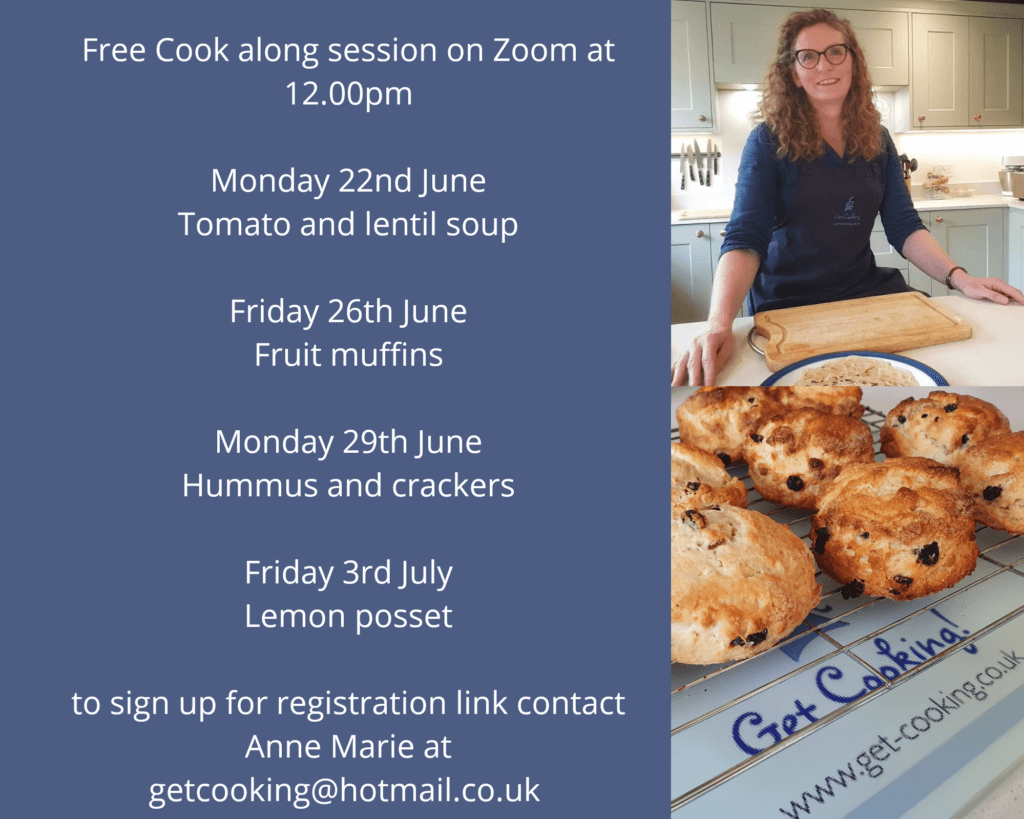 Private lessons, workshops and parties can be arranged day or evenings for families, work colleagues and friends to provide a unique cooking experience. Great fun to keep connected through food!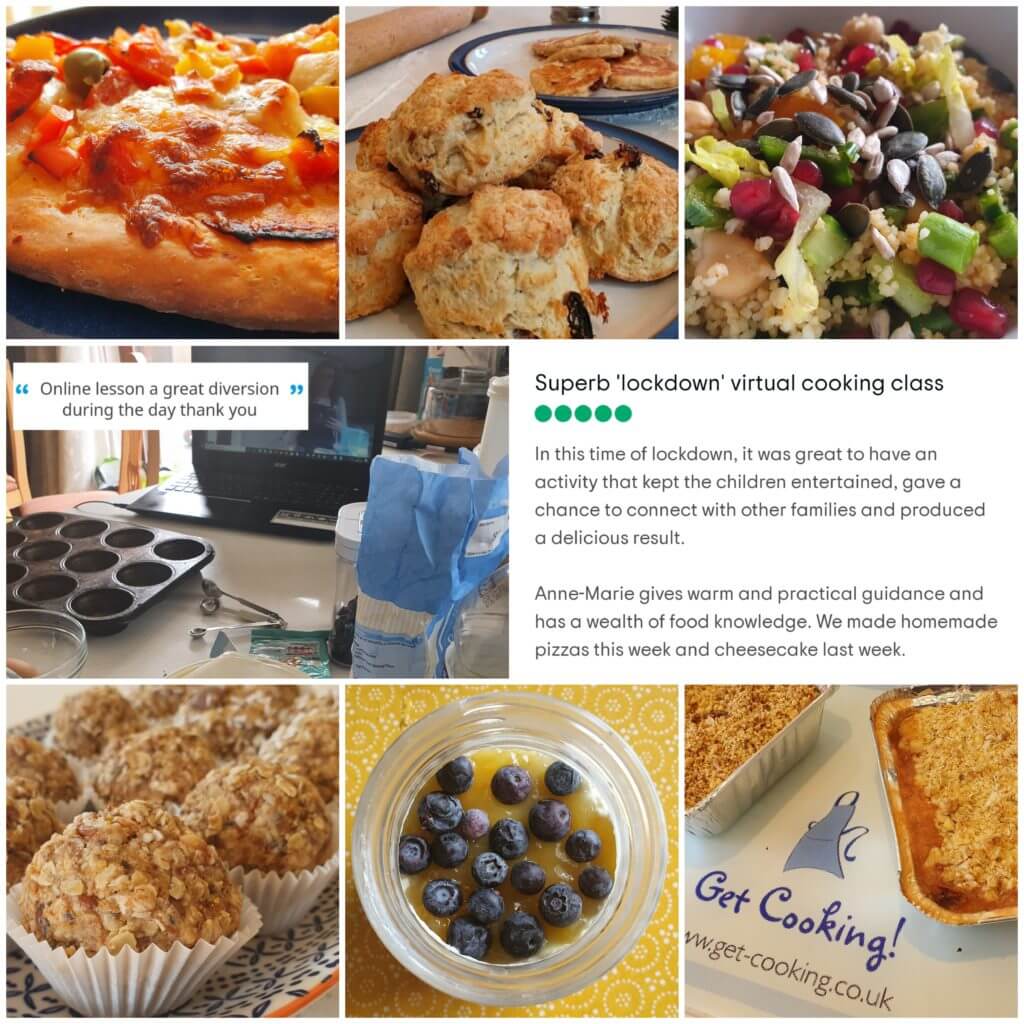 To register for any of the lessons coming up contact Anne Marie