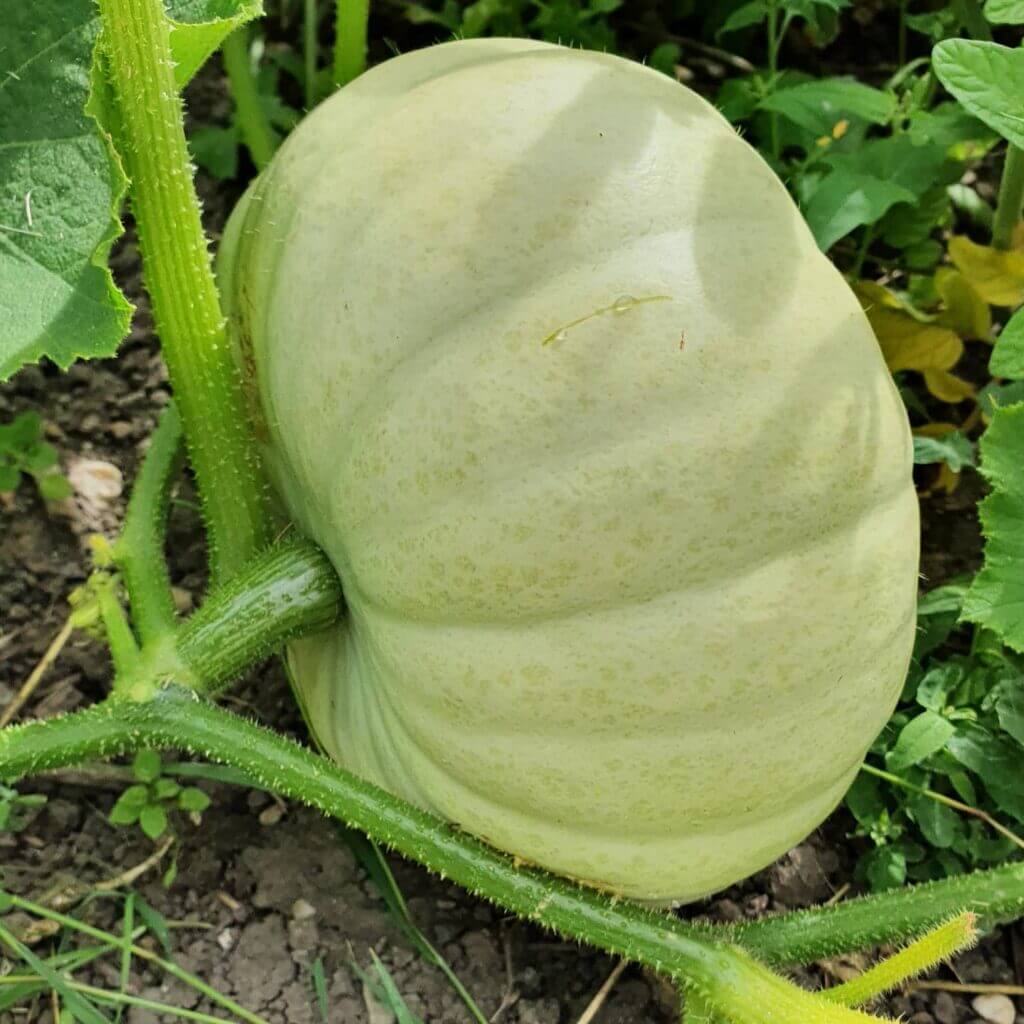 Pumpkins are grown in this country primarily for celebrating Halloween and the majority are not eaten. I would like to change that!
Pumpkins store well, they are full of fibre, really high in Vitamin A (beta-carotene, like carrots) and also contain vitamin C and potassium. The seeds are also nutritious and contain antioxidants, numerous vitamins and minerals.
Pumpkins are really easy to grow and come in various colours, you just need to water them a lot! Home-grown pumpkins tend to grow less intensively and heavier. Try and pick heavy pumpkins at the supermarket they will be less watery.
Easy way to prepare a pumpkin?
An ice cream scoop is a great way to take out the flesh once all the seeds are removed.
Scrape away at the insides to remove the flesh (this will make the walls thinner and easier to carve too). Don't get rid of the seeds!
The empty pumpkin can make a great serving dish for a biriyani or soup using the pumpkin flesh.
Pumpkin is quite a bland flavour and really soaks up spices and works well in Moroccan or Indian dishes.
Simple pumpkin recipe ideas (or any other squashes)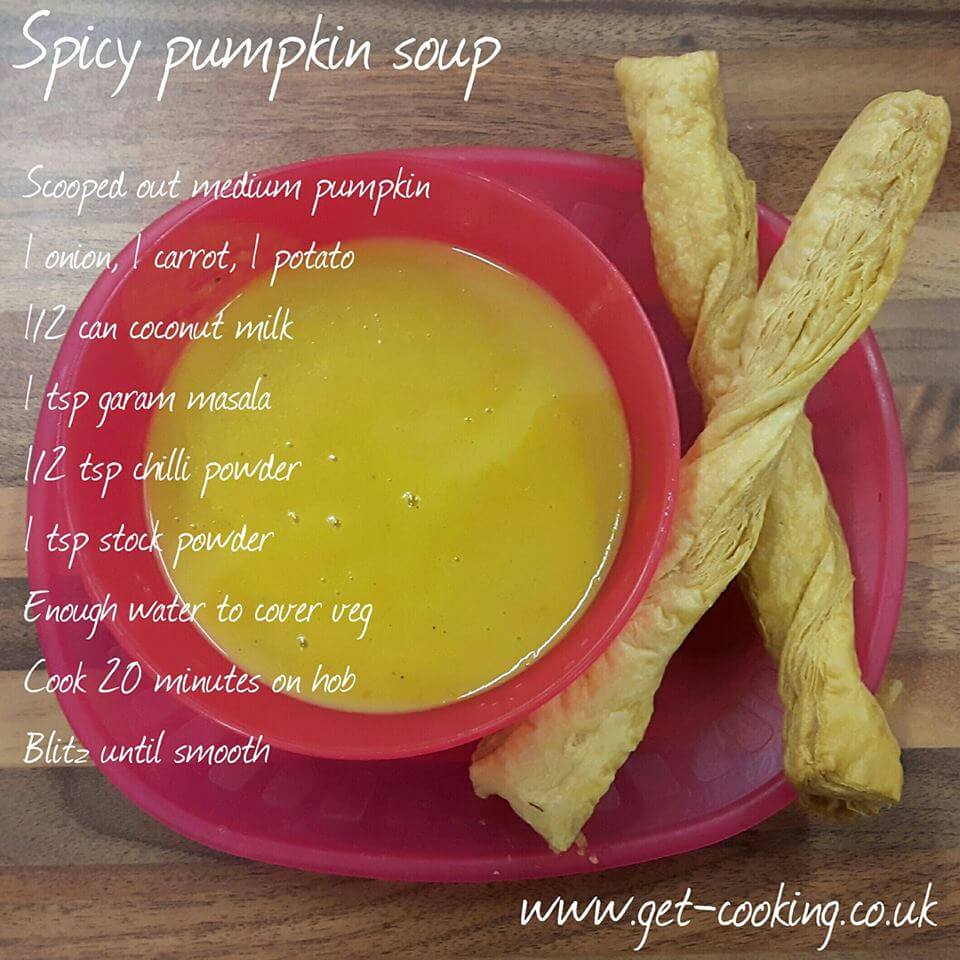 I like to make soup with the flesh of the pumpkin.
Add the pulp to a chopped onion fried with a teaspoon of garam masala,
Chop an apple and add it along with a tin of cannellini beans or a few potatoes.
Pour enough water to cover the contents of the pan and cook for about 20 minutes.
You can add chilli, smoked paprika or garlic for more flavour.
Use a stick blender to make it nice and smooth.
If you find the soup is a little watery add some bread (dry or croutons work well for absorbing excess liquid) and blend again.
You can store the pulp for several days in the fridge before cooking.
Roasting the pumpkin for about 40 minutes and mashing it into a puree is ideal for making soup.
What else can I use pumpkin pulp for?
Add to bread, muffins, stuffing chapatis or alternative to potato to make gnocchi.
Alternatively, grate it raw and use it as an alternative to carrot in carrot cake/muffins. Just make sure you press down with a dry cloth/kitchen towel the excess moisture or you will end up with a soggy cake.
Can I eat the seeds?
Yes, you can! They are full of micronutrients and minerals. You can also eat seeds from butternut squashes too so don't throw them away.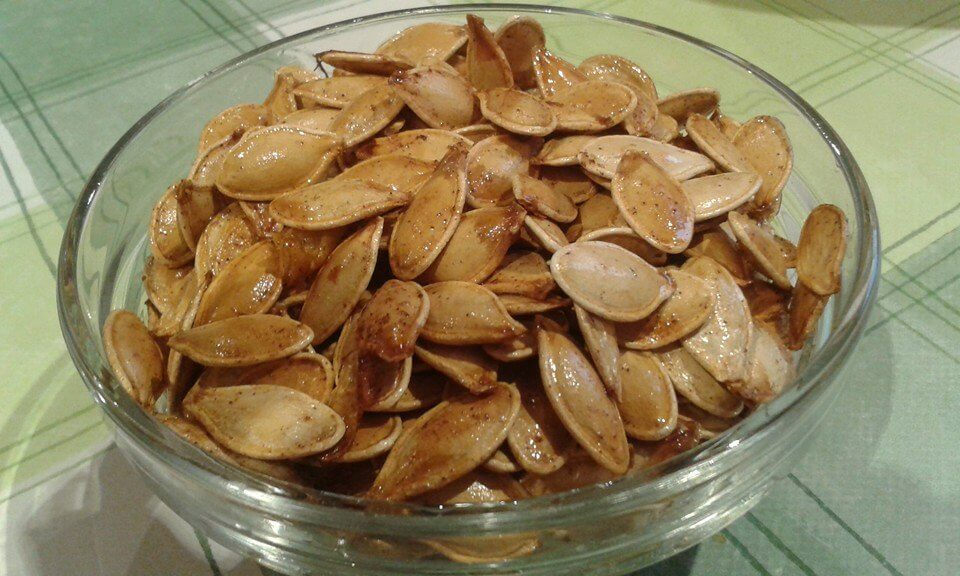 How do I prepare pumpkin seeds to eat?
Wash the seeds to get the stringy bit off, and dry in a tea towel or kitchen paper.
Place on a baking tray and drizzle a little oil, salt and your favourite spices (cumin, chilli, smoked paprika or go sweet with cinnamon and brown sugar).
Mix well so all the seeds are coated and bake for about 20 minutes at 150C until golden and crispy.
How can pumpkin seeds be eaten?
Eat as a snack,
Sprinkle on top of soup
Blend into a powder and add to porridge. bread and smoothies.
Don't fancy eating the pumpkin but don't want to waste it?
Pop the seeds in your bird feeder or place them in the empty pumpkin as a makeshift bird feeder. The local wildlife will nibble the flesh too.
Follow me on Facebook or Instagram for more hints tips and recipes.
Fancy joining one of our Zoom cooker lessons? There is a range of sweet and savoury dishes over the coming months or why not have your own bespoke Zoom cooking party. Great for all ages and abilities.