Looking for something to do on 23rd September 2023? Live in or around Rugby?
Come along to the Rugby food festival and see local chefs provide cooking demonstrations from 11.30 am. I will be in the pop-up kitchen from 2 pm, come and say hello, samples are available!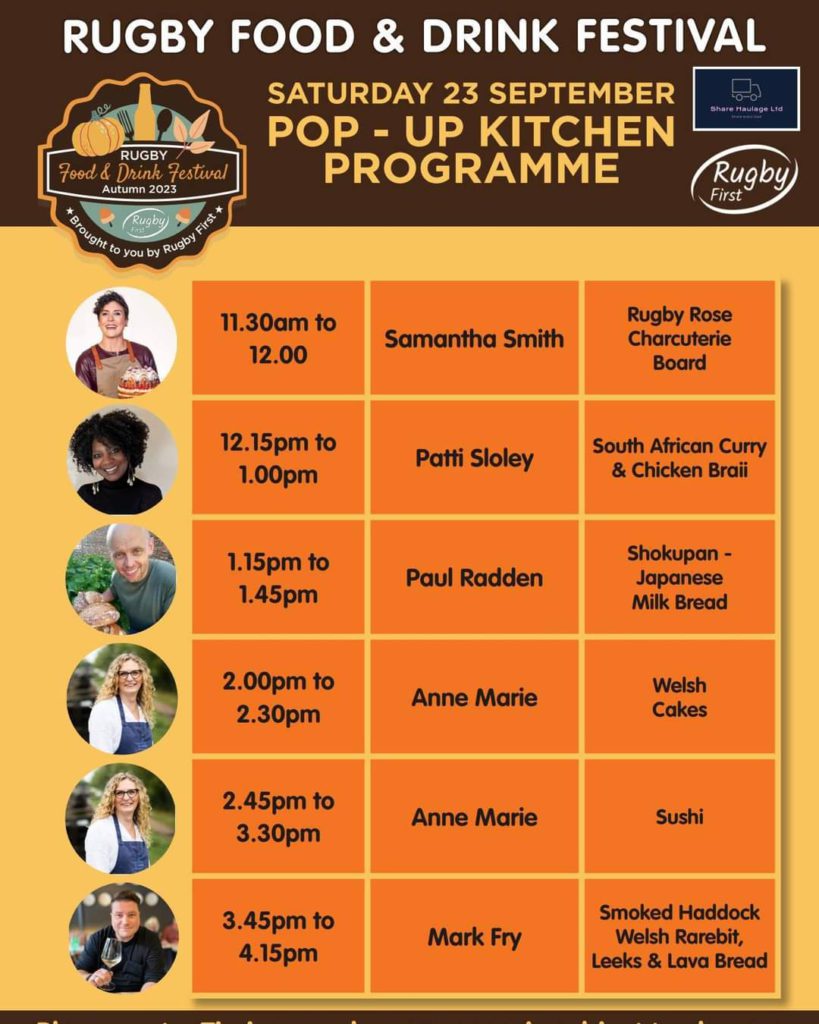 If you would like me to provide cookery demonstrations for your organisation or food festival get in touch. I have been demonstrating a range of dishes since 2009 for charities, WI's, food festivals and via Zoom for corporate clients. I love to show how to make the most of ingredients and how cooking good food does not have to be complicated or expensive.