Soups is definitely the answer to lunchtimes now the weather is changing, especially if working from home.
So easy to pop a soup on in the background on the hob or slow cooker and make enough for a few days. There are lots of hearty vegetables around to put to good use.
Do you find yourself with vegetables sitting for a while in the fridge?
Soup is a great way to get them used up. It makes an affordable meal and great for popping into containers in the freezer.
Last year I visited Escape Arts Grow, Cook , Create project at Lifeways in Stratford Upon Avon. I brought along a few vegetables but most of them and the herbs came from the allotment the group have created and work on each Monday between 1-3pm.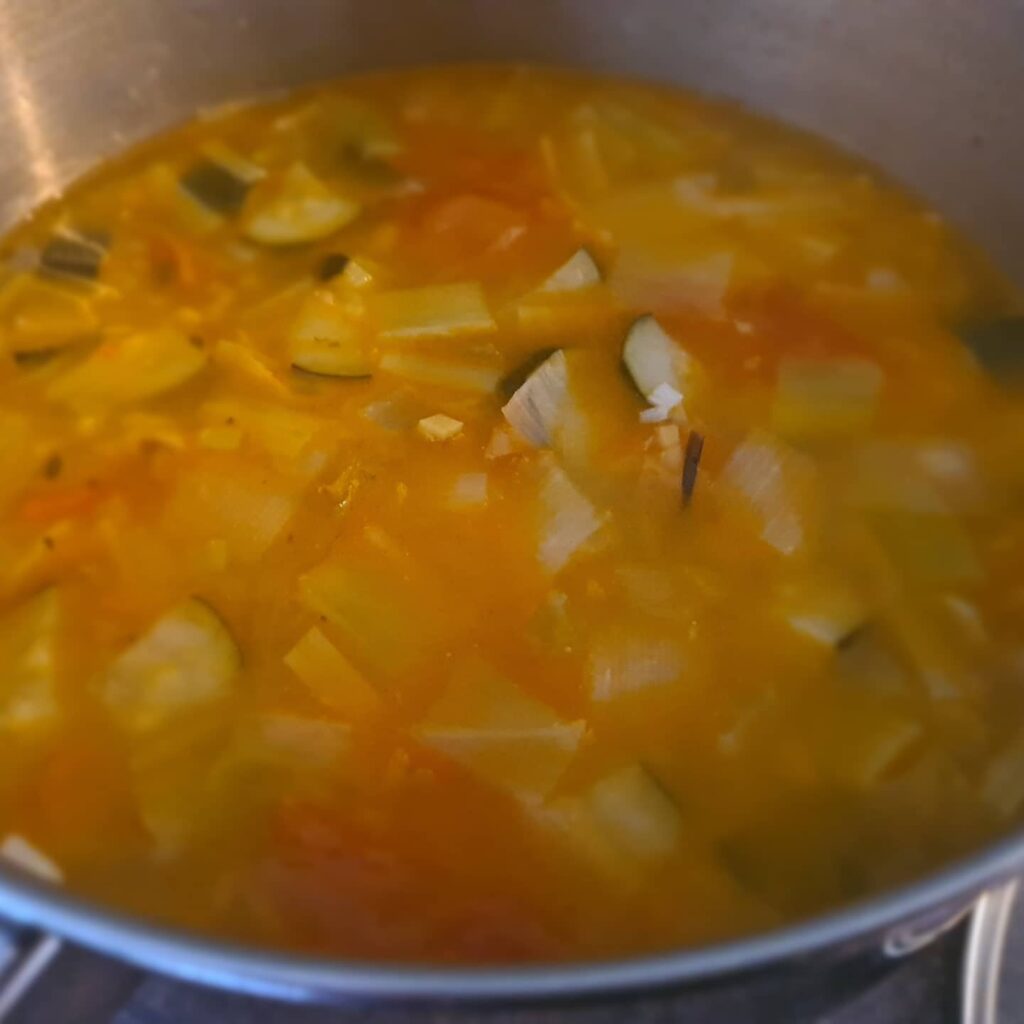 Seasonal food – Veg Soup
We made a really tasty seasonal soup on a gas stove top with a medley of vegetables and a few flat breads for dipping. Considering the weather I'm glad we were under cover at the bottom of the allotments. We used a potato, leek, tomatoes, onion and thyme with a little stock powder and topped up with water.
If you have any pumpkins make sure you use up the scooped out innards for soup and the seeds for snacking. Go to pumpkin recipes for more details!
Here is another classic heart warming soup with lots of immune boosting properties to help keep the bugs at bay.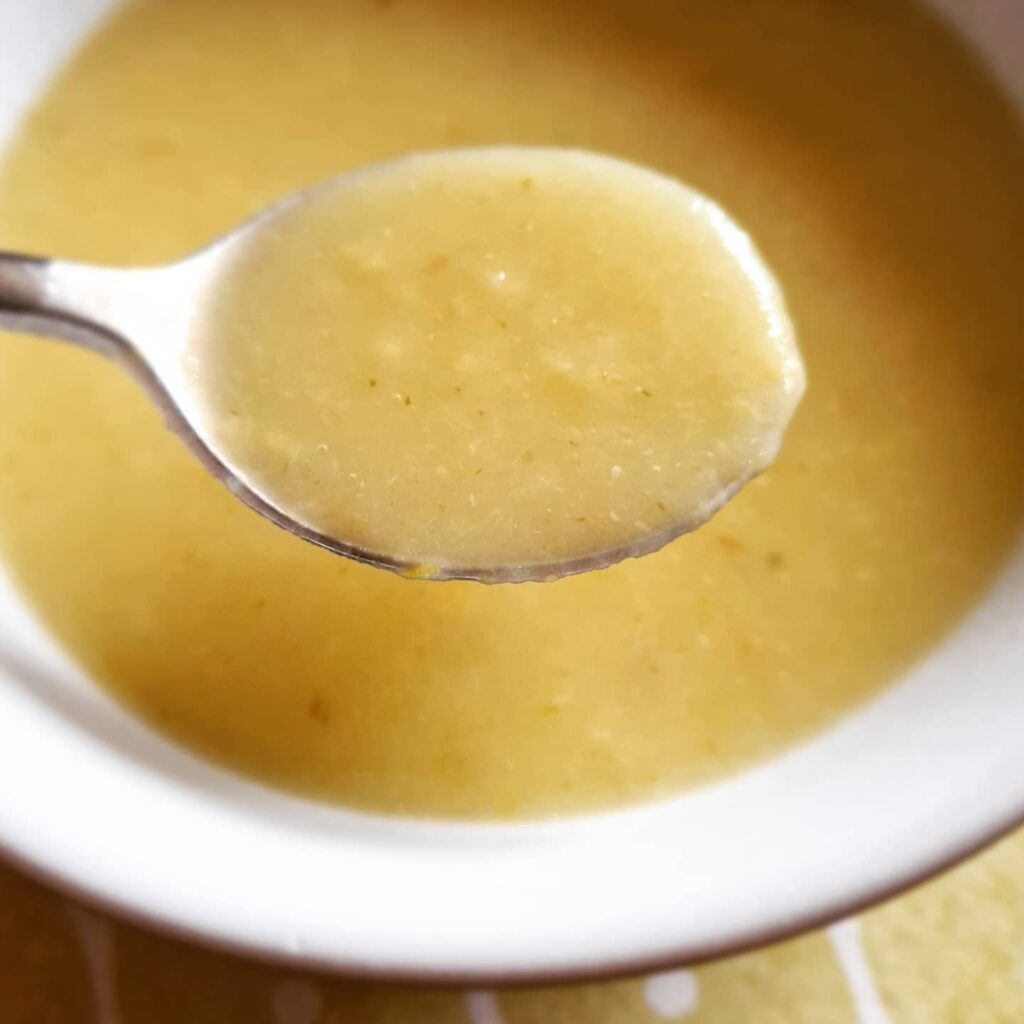 LEEK AND POTATO SOUP RECIPE
Ingredients:
1 onion, 1 leek, 1 potato (skin on), 1 garlic clove, 1 tsp of ginger, 1 tsp veggie stock powder, 1 tsp tarragon or thyme and enough water to cover the vegetables.
Chop veg and fry onion, leek, garlic and ginger for 5 minutes.
Add potato then add enough water to cover veg.
Cook for about 15- 20 minutes on the stove until the potatoes are soft. Then blitz with blender.

What you could also do….
Add tin of white beans to replace potato or just bulk out with added protein.
Add a different herb.
Add a different flavour stock cube.
Splash of wine and/or cream
Leftover cooked chicken chopped up, blended in or to be discovered.
This soup freezes well or keep in the fridge for up to 3 days.

Costs about 60p for 4 portions.
For more day to day cooking inspiration join my friendly Facebook group Cooking Made Easy.