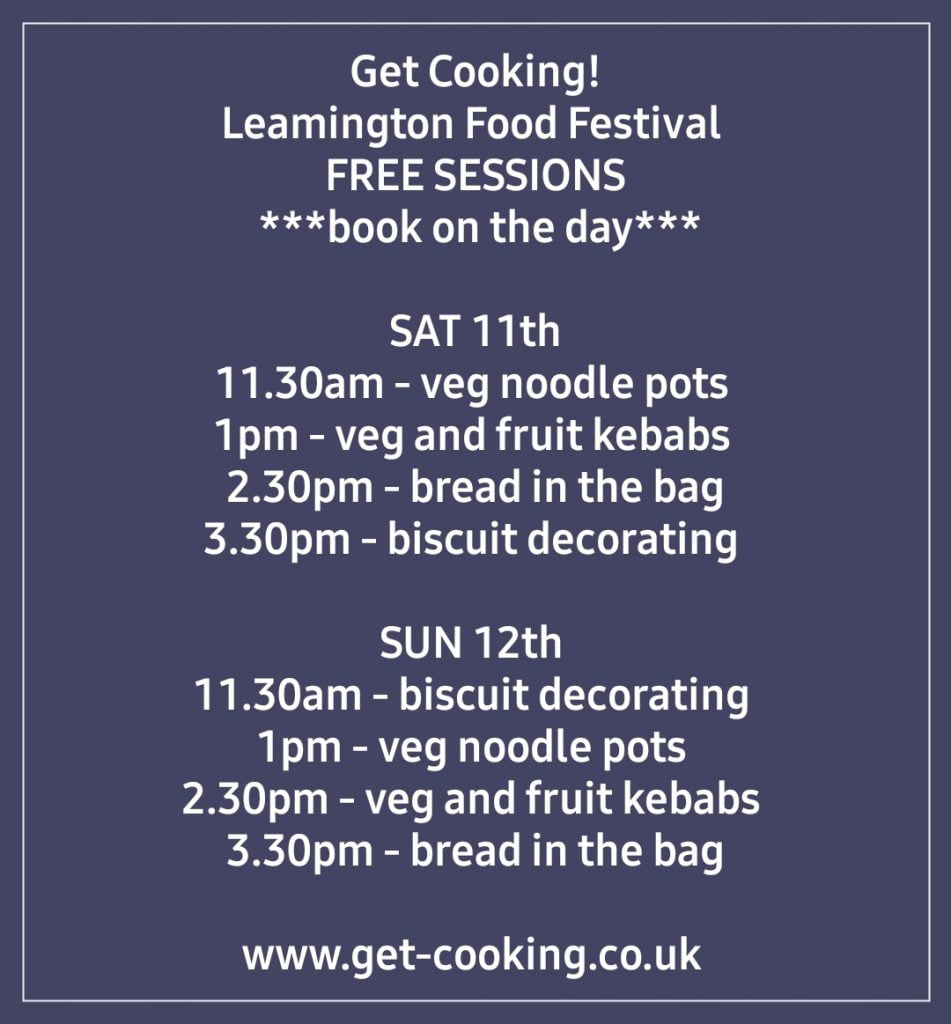 Get Cooking! will be once again providing award winning cooking workshops to suit all ages of children on Saturday 11th and Sunday 12th September 2021 at Leamington Food Festival.
The cooking workshops are FREE but you must register on the day. One workshop per child to ensure as many children have the opportunity to take part.
Gluten free and egg free options available for the noodle pot and biscuit decorating activities.
Look forward to seeing you there! Will be back in 2022 on the 10th and 11th September!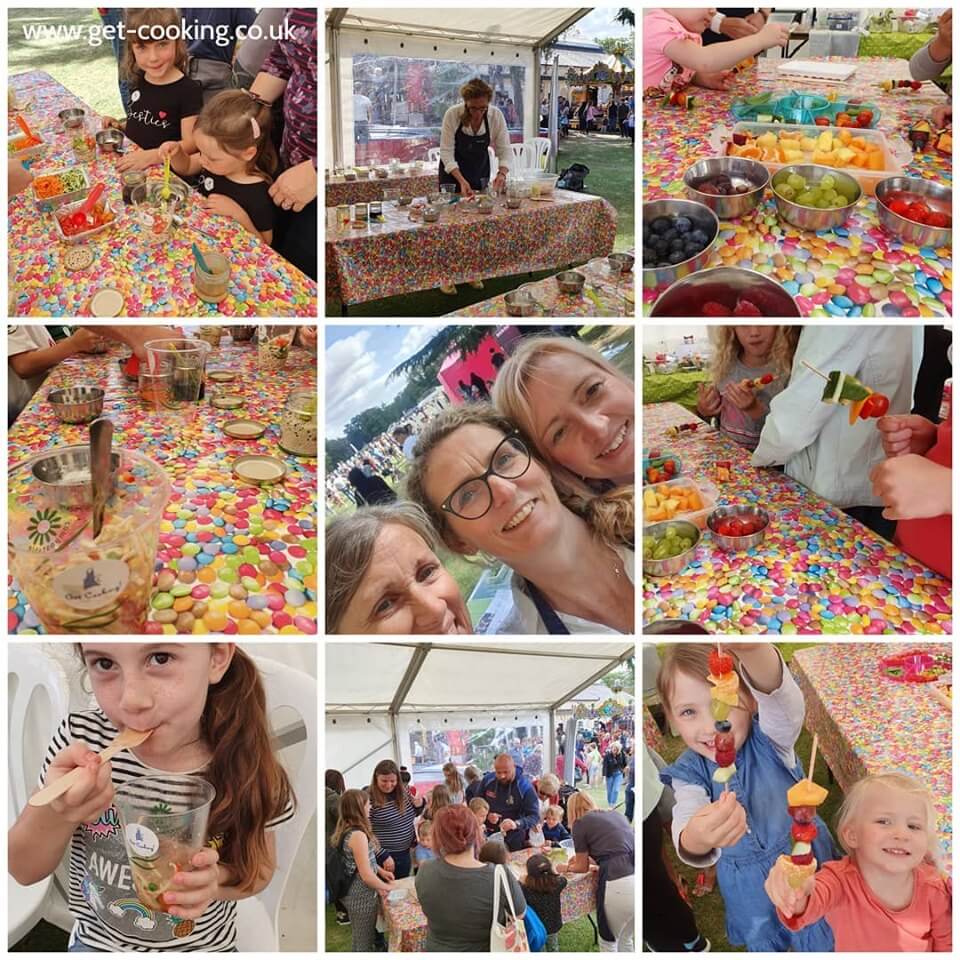 For more information please get in touch