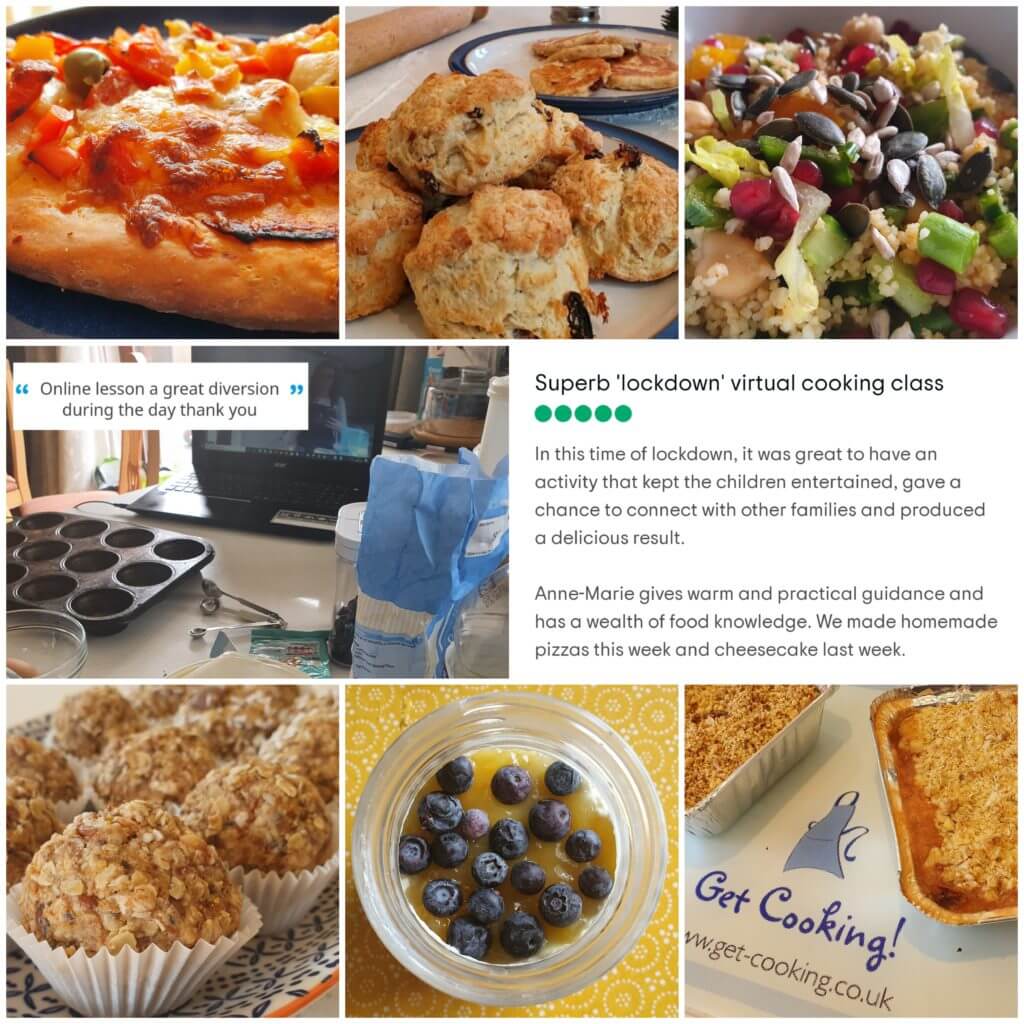 Zoom Group cooking lessons live in your kitchen are an ideal way to have fun at lunchtime or after work during the dark evenings. It looks like the run up to Christmas will be different this year but Get Cooking! has a range of Christmas events. They are suitable for all ages and bring people together.
Do you have friends, family or work colleagues scattered across the country? A bespoke cooking session maybe the answer. Choose a time that suits you, pick one or two recipes and cook along! After you have made your dishes I can leave you to it to chat and eat together. Christmas slots are booking up quickly so don't leave it too late to organise.
Group lessons are great if you are in on your own and want a bit of company. They are really friendly and I encourage everyone to be social – it's not just about the cooking and enable you to have a laugh and at the end of a session something lovely to eat or possible gift to a friend or neighbour.
Over the last six months I have really enjoyed watching the rapport grow between regular participants and also their confidence in the kitchen. I make sure we are not making anything too complicated or fancy ingredients as I want to be sure you have something you want to recreate again…. but I do drop in some technical challenges for those who want to be more adventurous with some expert guidance!
Stir up Sunday is the start of our Christmas events – create your Christmas pudding to my mum's recipe, cake and traditional mincemeat all in one session. A great way to kick off the Christmas season.
If you are thinking about Christmas gifts Get Cooking can provide a range of Gift Voucher options starting from £10 for online group cooking lessons to £125 for face to face private cooking lessons.
Afternoon sessions are aimed at families to enable younger children to get involved but any age can take part. The 6.15pm are aimed for older children and individuals after a day at work.
Take a look at our up and coming workshops!